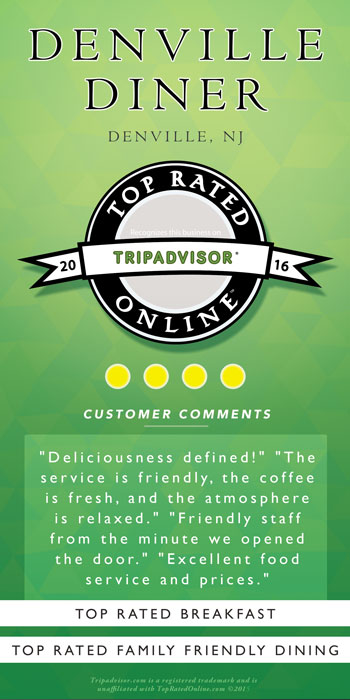 Denville Diner is the ideal spot in Denville, NJ for breakfast, brunch, or lunch. It's located at 17 Broadway, Denville, NJ.
Denville Diner is the home of Scott's World Famous Hash. We serve great French toast, pancakes, breakfast bowls, breakfast sandwiches, omlettes and eggs any way you want them for breakfast. For lunch we offer terrific sandwiches, soups, salads, hand pressed burgers, and steaks.
Denville Diner is open Tuesday to Sunday from 8:00 am to 2:00 pm, for inside and outside dining, or takeout.