Denville Diner Gift Certificates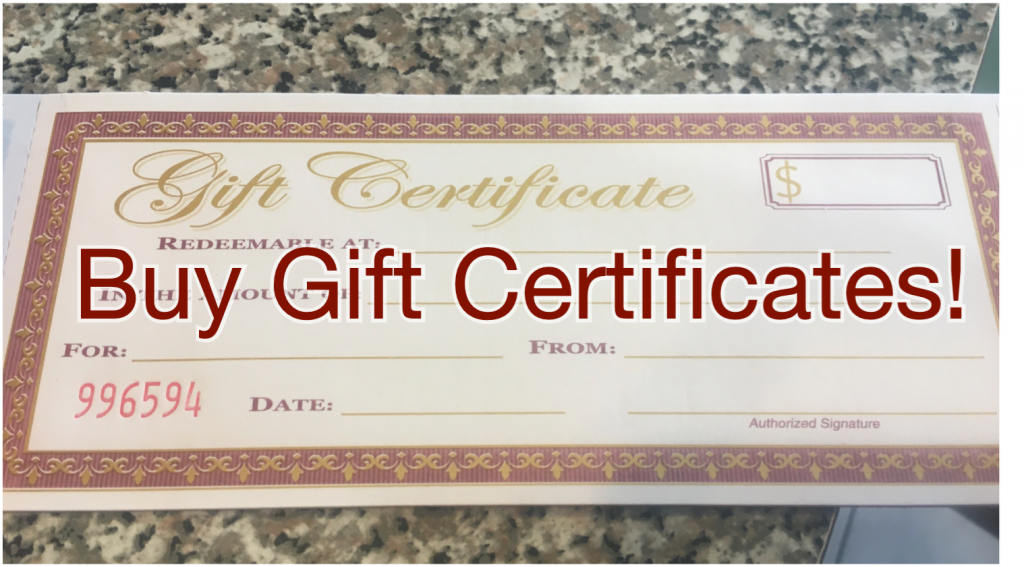 If you want to purchase Denville Diner gift certificates for future takeout or dine-in purposes, this is where you can do it.
After you click "Buy Now", you will have the option of paying by your choice of major credit cards. We will send the gift certificate by U.S. Mail to the address you provided when you place your order.
Buy a Denville Diner $25.00 Gift Certificate
Buy a Denville Diner $50.00 Gift Certificate
Buy a Denville Diner $100.00 Gift Certificate
Notes:
Purchasing Gift Certificates that individually or combined exceed $2,000 in value? Please call 1-973-625-3133 to complete the transaction. Federal Regulations under the Bank Secrecy Act may require us to collect certain customer information.
Questions? Please call us at 1-973-625-3133 during our normal hours of operation.